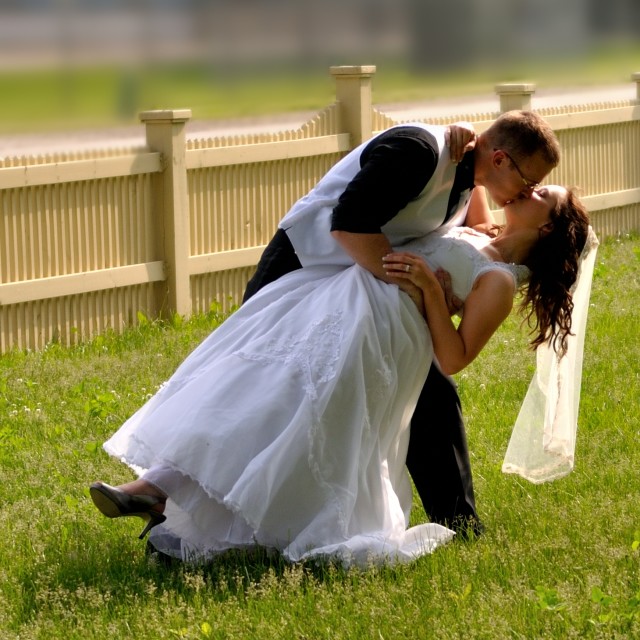 Burnett Photography is the husband and wife team of Brandon and Anne Burnett.  You can count on us to create great photographs that you will cherish the rest of your lives. We will photograph both traditional group portraits and more candid journalistic photos of fleeting moments. Your wedding day will likely be a blur of activity; you can count on us to help preserve these memories and create beautiful artwork.
Burnett Photography is:
Creative – beautiful photos that reflect your personality
Experienced – over fifteen years of experience; we can deal with surprises
Professional – we come prepared, we backup your photos…
Flexible – we'll work with you to create the images that you want
Affordable – we've been described as two photographers for the price of one
After your wedding, we will upload your photos to our ordering web site for you and your guests to order from (it can be password protected if you desire) and we'll send you full resolution digital photos with a copyright release.  We have a variety of packages available (detailed below).

You both did an excellent job that day and I felt really lucky to have you both on my wedding day!
-Katie (McCormick) Patterson
Please contact us for more information and to schedule your appointment:
or email: Brandon@BurnettPhoto.com
515-707-2829

You guys are awesome! We love our pictures! Thank you so much!
-Ashley (Grenko) Bates
I was very impressed with the quality of pictures, and your kindness and patience in working with family, kids and others trying to take pictures. The variety of pictures is great and you did the special colorized black and white photos that we requested.
-Pat Niska